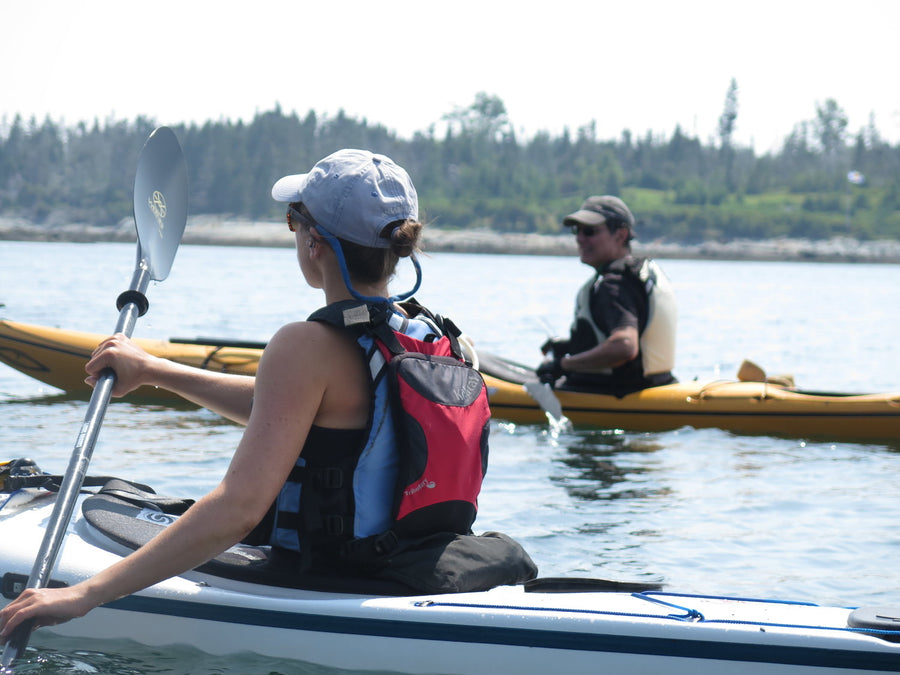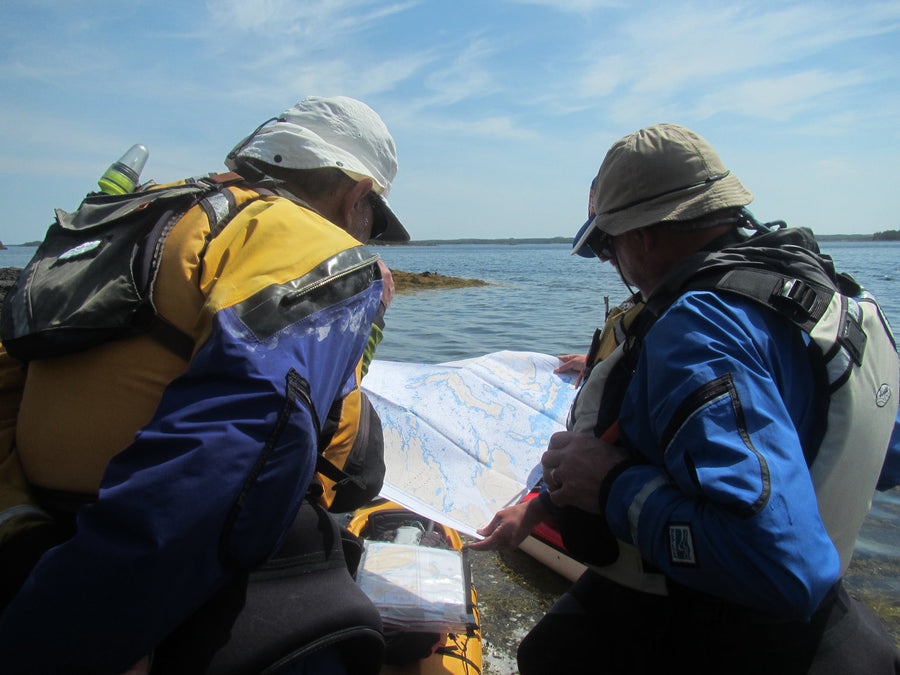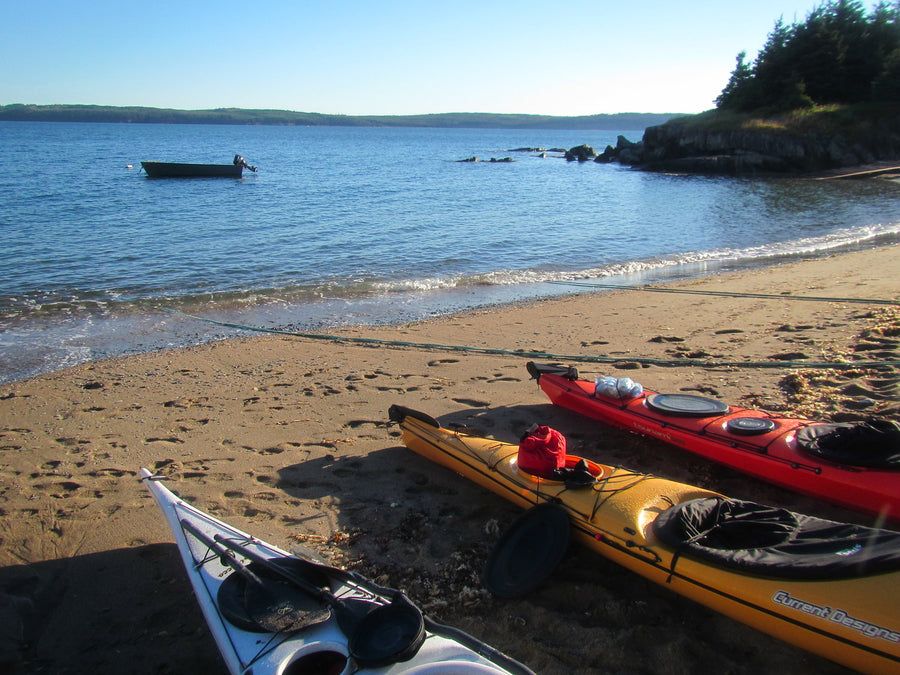 Sea Kayak Skills Level 1
Deposit of only $174.50 to book
Sale

• Save $-349.00 each
2 Days
Some Experience Needed
On-site Tenting
HIGHLIGHTS
• Planning a day trip in sheltered waters
• Weather forecasting, basic navigation & risk management
• Self-rescue & re-entry techniques
Paddle Canada Level 1 Certification
Building on the skills presented in our Introduction to Sea Kayaking course, this two-day course held in Nova Scotia's LaHave Islands aims to build confidence and necessary skills for day tripping with friends. There is a strong focus on re-entry techniques as well as the trip planning skills (including navigation & route planning, weather interpretation, proper clothing/gear.)
Learn how to plan your own Nova Scotia sea kayak day trips and experience Canada's ocean playground by sea kayak!
Safety Skills:
Unassisted re-entry
Assisted re-entry
Contact Towing
Paddling Skills: 
Launching and landing
Forward and reverse strokes
Sweep stroke
Draw stroke
Low brace
Stern rudder
Edge control
Knowledge:
Equipment and equipment care
Communication
Route planning and basic navigation techniques
Half day kayak journey
Weather
Sea state
Risk assessment and mitigation
Cold issues and sun safety
Impact of kayakers on the environment
History and heritage
Vehicle boat tie down
Kayaking community and resources
• Instructor and certification fee
• All paddling gear
• On-site Tenting
Equipment Rental included in all lesson prices! Have your own paddling gear? Get 10% off lesson prices when you use your own equipment. Use discount code OWN10G at checkout when you book.
• Water bottle
• Picnic lunch & snacks
• Comfortable non-cotton clothing (quick drying)
• Sun protection: Hat, sunglasses, sunscreen, long sleeves
• Wetsuit (optional) Rentals available $15. Please reserve in advance
We insist on small groups – that's what makes our tours and clinics special – so there can be no rescheduling or refunds within 48hrs for day tours and rentals, and 30 days for multi-day tours and clinics unless a suitable replacement is found.
We reserve the right to cancel or alter any clinics or trips due to weather or insufficient registration. In these cases, refunds will be issued and we will do our best to reschedule.