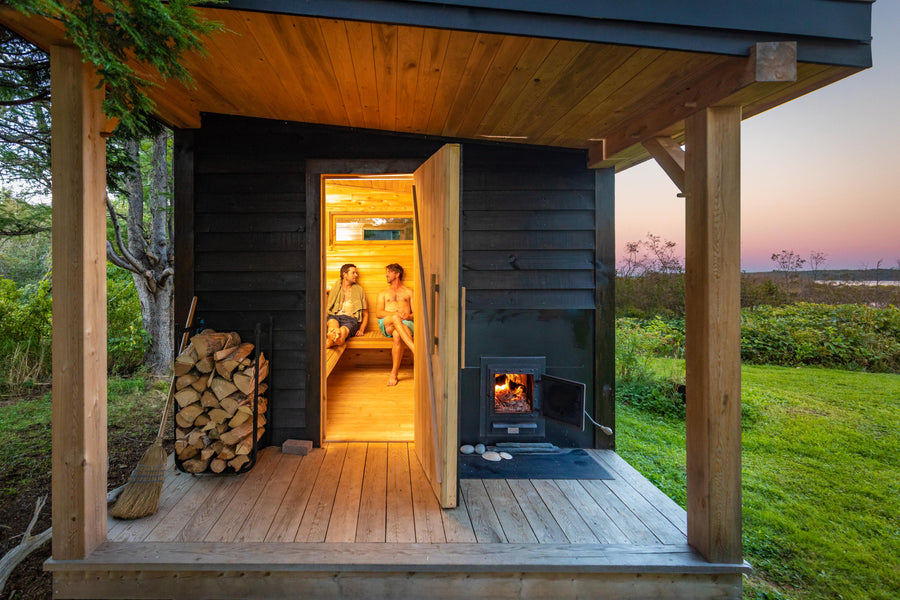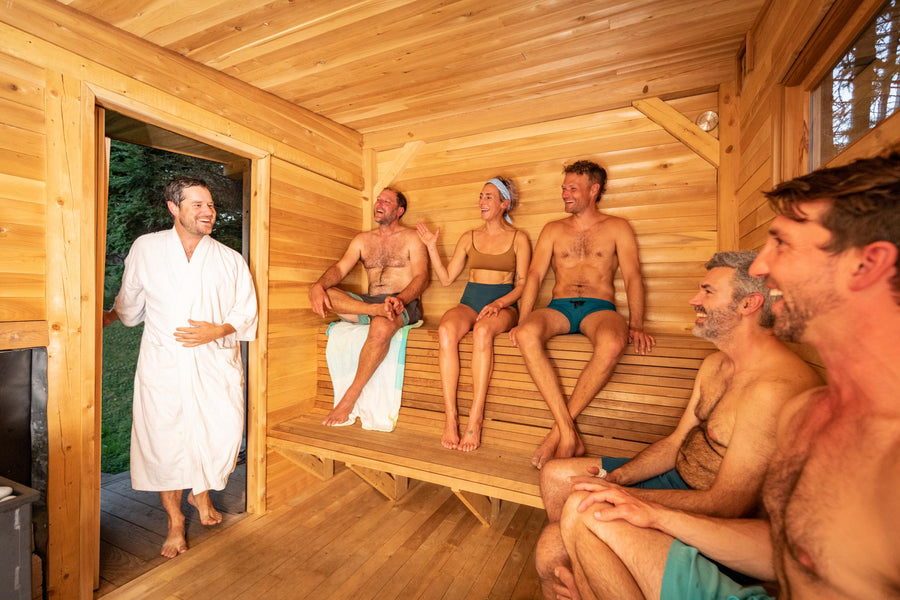 Harbour Master's Sauna
Sale

• Save $-450.00 each
Ease those tired paddling muscles, book yourself a rejuvenating private wood-fired sauna with ocean views! Our sauna can be combined with any of our day tours during the paddling season, or booked on it's own!

Our beautiful handcrafted sauna boosts circulation, relieves muscles aches & discomfort, and gets you sweaty, promoting cleansing and healthy skin. Located in our peaceful wooded backyard, the sauna is a 3min walk away from the ocean. Watch the boats come as you enjoy a steam or löyly on the upper sauna benches. When you're ready, stroll down to the sea for a refreshing ocean swim to cool off. or simply relax in one of our Adirondack chairs by the garden. The Harbour Master's Sauna is a peaceful, stress relieving experience, that will leave you feeling ready for your next adventure.

Our sauna can comfortably accommodate up to 8 people, so invite your friends!

Please bring your own towel, robe, bathing suit, sandals and water bottle. Towel rental available for $5.

Other times are possible. Please contact us for availability.
• All renters are required to sign a standard rental agreement form, which includes a release of claims and acknowledgement of responsibility for equipment.

• Any lost or damaged equipment will be charged to the renter at the full retail price.

• All renters must have valid ID and proof of double vaccination

• Renters must arrive 15 minutes prior to their reservation time to check in.

• Everyone under the age of majority (19yrs) must have a parent or legal guardian sign a standard rental waiver. Minors must be accompanied by an adult.

• Solo kayakers must have experience doing a solo capsize re-entry. Navigation and rescue experience is recommended for groups of 2 or more paddlers. Learn more about our kayak and SUP courses.

• Depending on the weather conditions, we reserve the right to require that you use a guide or have basic training and paddling experience.